ENERGOPROJEKT ENTEL
________________
THE POWER OF ENGINEERING CONSULTANCY

SHORT HISTORY OF ENERGOPROJEKT ENTEL
ENERGOPROJEKT ENTEL is a member of ENERGOPROJEKT Group, an enterprise which was developed to become one of the most reputable international engineering companies through close to 70 years of international experience, with successful business practice and operations conducted in over 70 countries worldwide.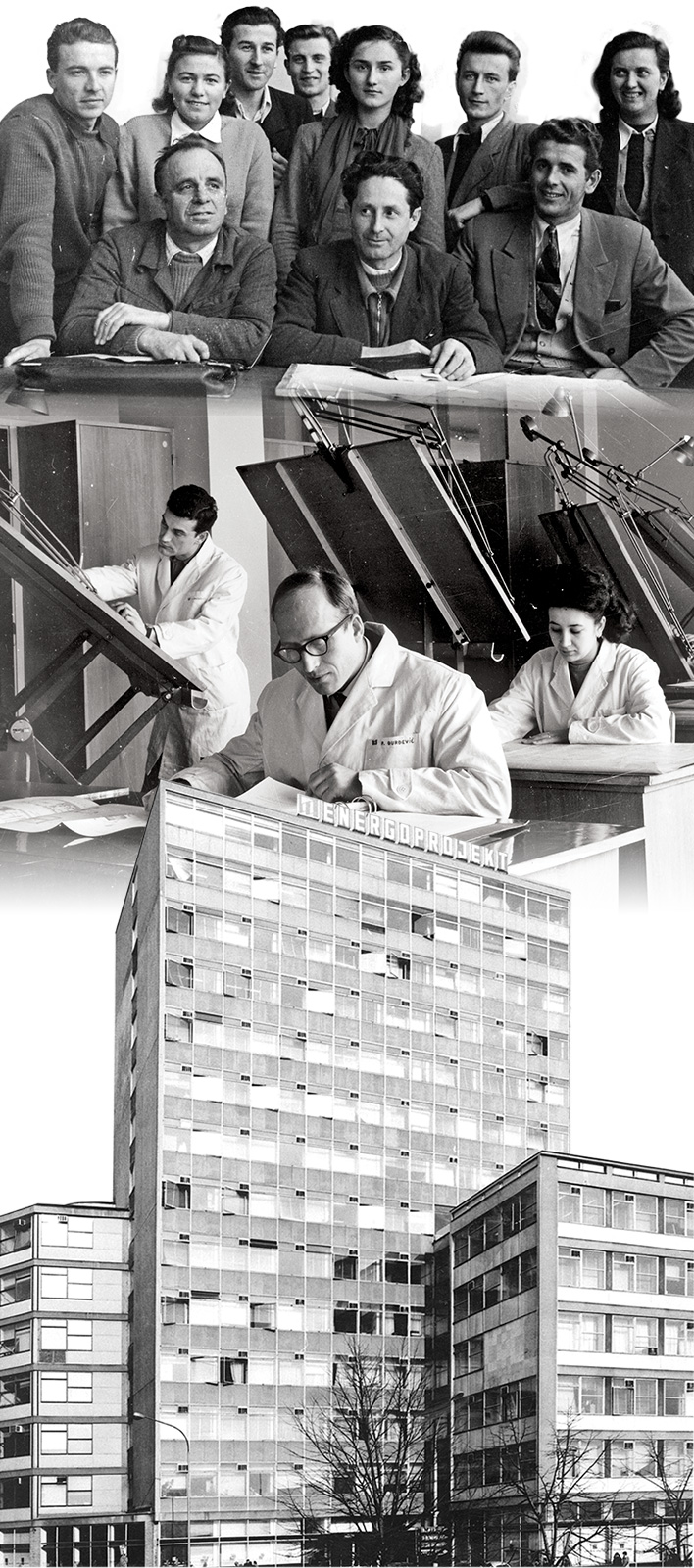 ENERGOPROJEKT was founded in Belgrade, Serbia in 1951 by merging two state-owned design institutes, namely "Hidro-Elektroprojekt" and "Termo-Elektroprojekt", providing design and consulting services related to hydro power and thermal power generation, respectively. The new company was named "Hidro-Termo-Elektroprojekt", soon to be changed to simply "ENERGOPROJEKT".
In the first 10 years since being established, ENERGOPROJEKT's engineers had designed the first thermal power plants in former Yugoslavia – TPP Kostolac, Morava, Kolubara and Kosovo, as well as several hydroelectric power plants.
During this period activities were also initialized in Turkey, Lebanon, Syria, Pakistan, Burma, India, Cambodia, Afghanistan, Jordan, Tunisia, Algeria, Egypt, Morocco and Ghana including projects for hydro-technical and irrigation systems.
In the 1960s ENERGOPROJEKT continued to grow and offer its services in many different sectors including engineering, construction and management of various public, industrial and commercial facilities.
In this period, ENERGOPROJEKT established offices, subsidiaries and joint ventures in numerous countries around the world and successfully built more than 60 water processing facilities, over 50 concrete and embankment dams, 25 thermal power plants, more than 80 factories and industrial facilities, several thousand residential apartments and hundred of residential buildings.
ENERGOPROJEKT GROUP - PROMOTIONAL VIDEO