ENERGOPROJEKT ENTEL
________________
ORGANIZATIONAL STRUCTURE
In order to make the best use of multidisciplinary workforce, Energoprojekt ENTEL employs a matrix organizational system that allows the company to take advantage of combined project and functional management.
This structure assigns specialists from different functional divisions to work on one or more projects being led by project managers. The matrix concept facilitates working on concurrent projects by creating a dual chain of command through dedicated project manager and functional manager.
Project managers have the authority over activities pertaining to achieving organizational goals, while functional managers have the authority over promotion decisions and performance reviews.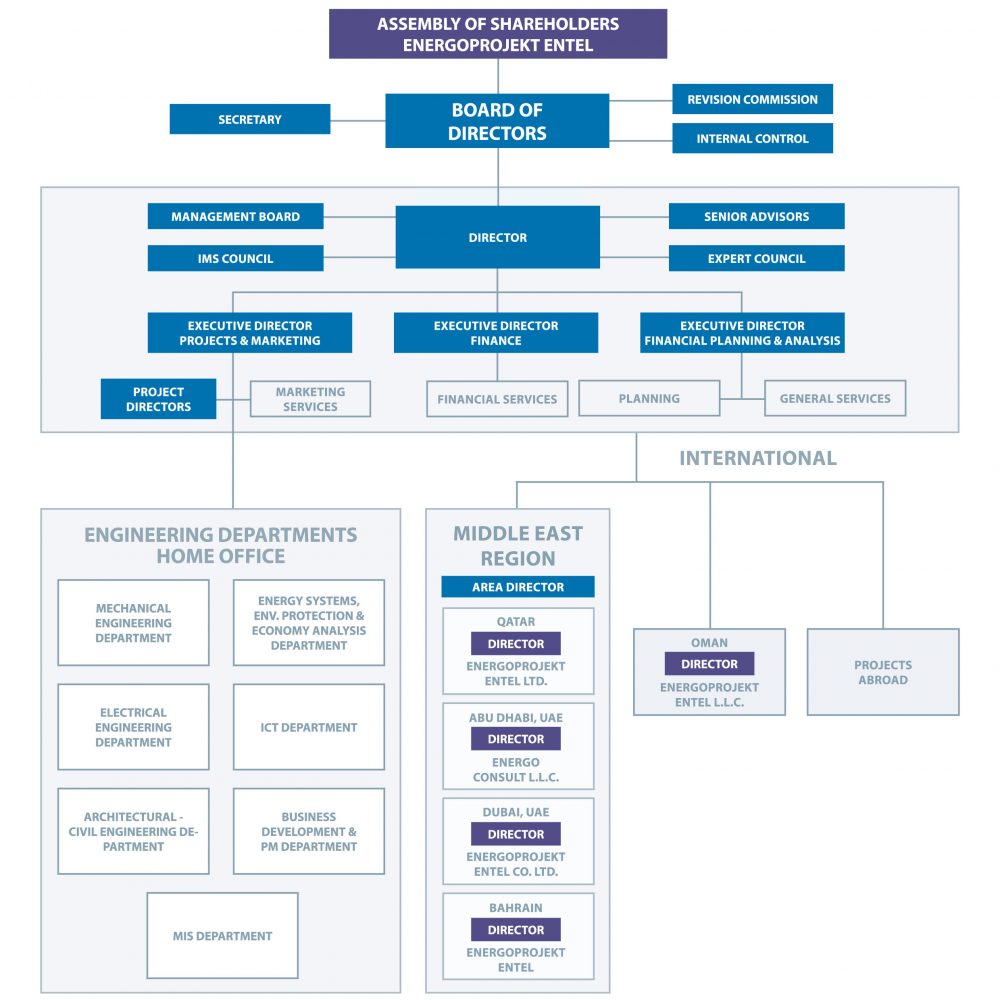 OUR MANAGEMENT PRINCIPLES
The mission of ENERGOPROJEKT ENTEL is to create, produce and maximize the potential of our human capital, while bringing benefits to our clients, stakeholders and broader community in each country or region where we operate.